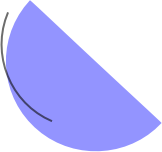 Comprehensive Care
Medical Services
Welcome to Family Health Associates of the Kanawha Valley, PLLC.
We provide comprehensive family medical care for the Kanawha Valley and surrounding areas of West Virginia. It has always been our goal to help you achieve optimal health.
Comprehensive General Medical Care
Family Health Associates offers comprehensive medical care for patients of all ages. We perform a wide range of in office procedures including EKG, spirometry, joint injections, and lesion removals, and treat a wide variety of medical conditions. A limited number of same day appointments for sick visits are also available
Wellness Physicals
When you need your cholesterol checked, need a TB test or have a child who needs a sports or camp physical, we can help. We provide the screenings, lab tests, exams and coaching you need to stay healthy.
Weight Management
In addition to helping you feel and look better, reaching a healthier body weight is good for your overall health and well-being. If you are overweight or obese, you have a greater risk of developing many diseases including type 2 diabetes, heart disease, and some types of cancer.
Women's Health
We provide annual women's health exams, and also offer hormone testing and bioidentical hormone replacement.
Sports Physicals
We perform sports physicals for all ages.
In-Office Lab
For your convenience, we offer an on-site lab.